A superfood is any nutrient dense ingredient that is especially beneficial for health and wellbeing. At BARE, our ingredient list is filled with a variety of natural, plant-based superfoods that we incorporate into all of our blends to help you live your healthiest life.
Superfood Bases
Eating natural superfoods like açaí, kale, pitaya, blueberries, goji berries flaxseeds, and others is important because in their entirety these foods provide a plethora of health benefits. When consumed in their original state, they provide you with additional health benefits that powders and supplements alone cannot. Fruits, veggies, nuts, seeds and whole grains provide the body with necessary nutrients including fiber, antioxidants, water soluble vitamins, minerals and more that all work together during digestion to help optimize your health. Optimizing your diet and focusing on consuming nutrient dense plant based superfoods, such as the ones offered at BARE, is what many doctors now believe necessary as a "nutrition-first approach" to disease prevention. Don't believe us? Click here.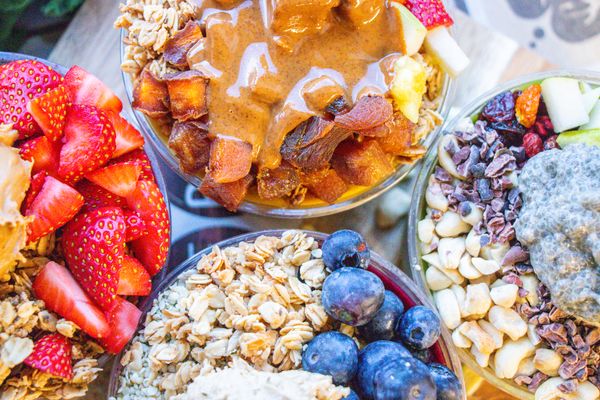 Acai: A nutrient dense berry grown in South America. Contains antioxidants that may have anticancer properties, could boost brain function, and may improve cholesterol levels.
Pitaya: A pretty pink fruit also known as dragon fruit grown in Central America. Loaded with fiber, helps improve gut health, and may boost low iron levels.
Banana: Grown in tropical regions. Supports heart health and contains nutrients that have been suggested to moderate blood sugar levels.
Mango: Derived from tropical climates such as those in Mexico and southern Florida. Rich in nutrients that support eye, skin and hair health.
Spinach / Kale: Grown in moderate climates like those in our flagship state, New York! High in iron, vitamin A, and vitamin C which help support a healthy immune system.
Cauliflower: Mostly grown in India and China. Rich in sulforaphane, which has been suggested to possess anticancer properties and reduce oxidative stress from free radicals.
Superfood Powders
Sometimes the superfood you're looking for isn't available in its natural or fresh state. Other times, when you're looking to consume a higher concentration of particular nutrients such as the EGCG found in Matcha, your best option is to consume the superfood in its powder form. The superfood powders we use at BARE are made purely from plants and are free from any additives or preservatives. Superfood powders are highly concentrated with vitamins and minerals and often have a greater bioavailability, which allows for the increased absorption of the beneficial properties. They are the perfect complement to our menu offerings and can be blended into any bowl or smoothie at BARE.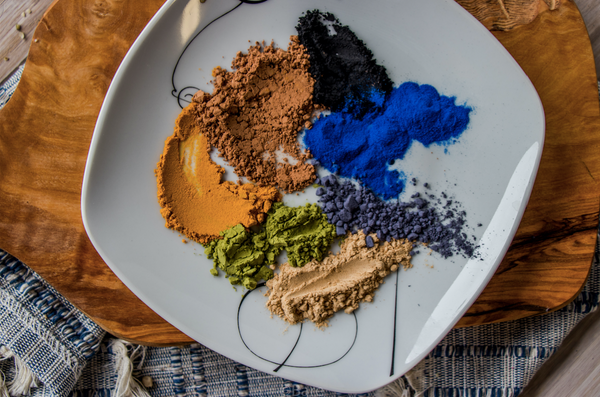 Matcha: highly concentrated green tea high in EGCG, a compound believed to have cancer fighting properties.
Chaga: nutrient dense mushroom thought to slow the aging process.
Maca: a root that boosts energy and endurance, and may increase fertility.
Cacao: a bean that contains fiber that gut bacteria eat to produce fatty acid chains that help reduce stress.
Blue Spirulina: algae that supports immunity, reduces pain, and possesses brain-protective properties.
Yacon: a naturally sweet root that helps regulate blood sugar.
Subscribe to our newsletter!