Weekdays 7:00am-8:00pm.       Sat 8:00am-8:00pm.       Sun 8:00am-6:00pm.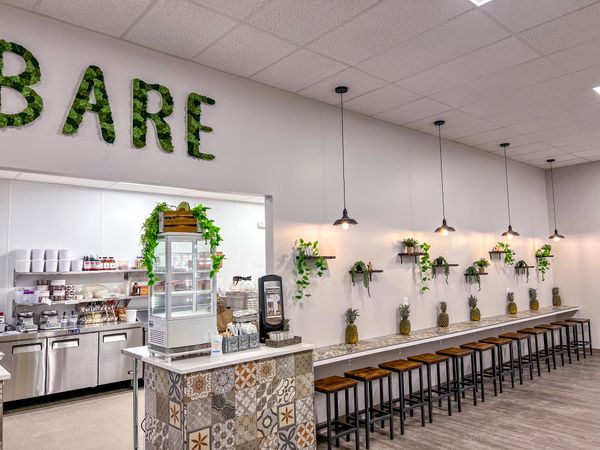 1475 Western Ave. Albany, NY
Our very first location and flagship store is located on the front side of Stuyvesant Plaza next to Frank Adams and Pearl Grant Richman. This store opened in 2018 and is conveniently situated in the heart of Guilderland, serving up smoothie bowls to Albany, Voorheesville, Colonie, Slinglerlands, Altamont and more. This store is located just down the road from University at Albany and minutes from downtown Albany. We have a huge dining area, private party room, outdoor seating, outdoor event space and more. Email Us To Learn More
Read About Us in The Daily Gazette
Subscribe to our newsletter!