Clifton Park
BARE Blends is a plant-based and gluten-free smoothie bar offering a jam-packed menu that is as tasty as it is healthy. We have carefully created our menu items to not only look amazing, but to also make your taste buds tingle while helping you feel your best! Stop by and see us!
Open Daily from 8:00 a.m. - 5:00 p.m.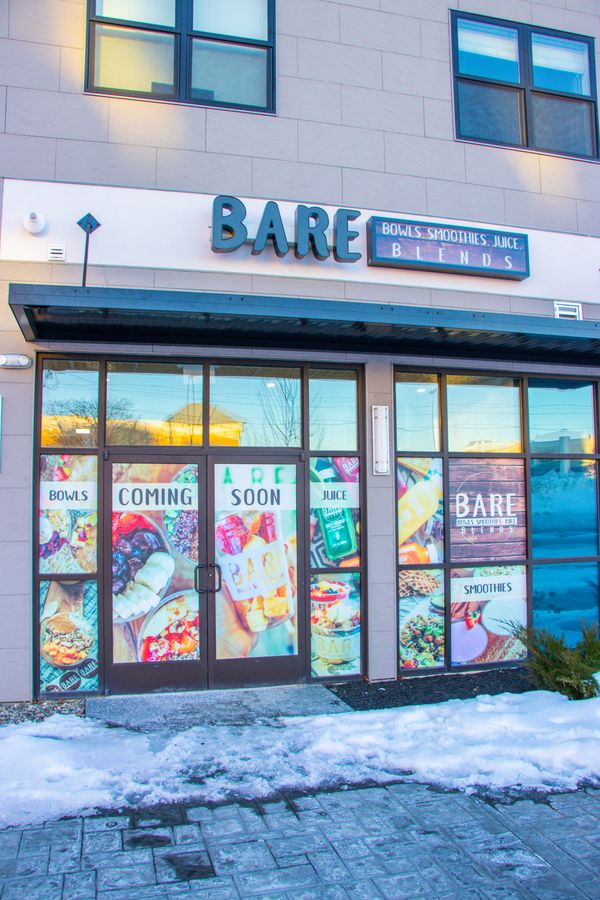 VILLAGE PLAZA- 15 CLIFTON COUNTRY RD. Clifton Park
Located at the end of Village Plaza across from Hannaford, this location offers indoor and outdoor seating with an expansive menu that includes smoothies, smoothie bowls, grain bowls, acai bowls, waffles, fresh-pressed juice, and so much more.
Email us to learn more and be sure to download our mobile app for fast ordering, special perks, and awesome discounts!
All The Goodies...
Explore Our Menu and Make Your Mouth Water!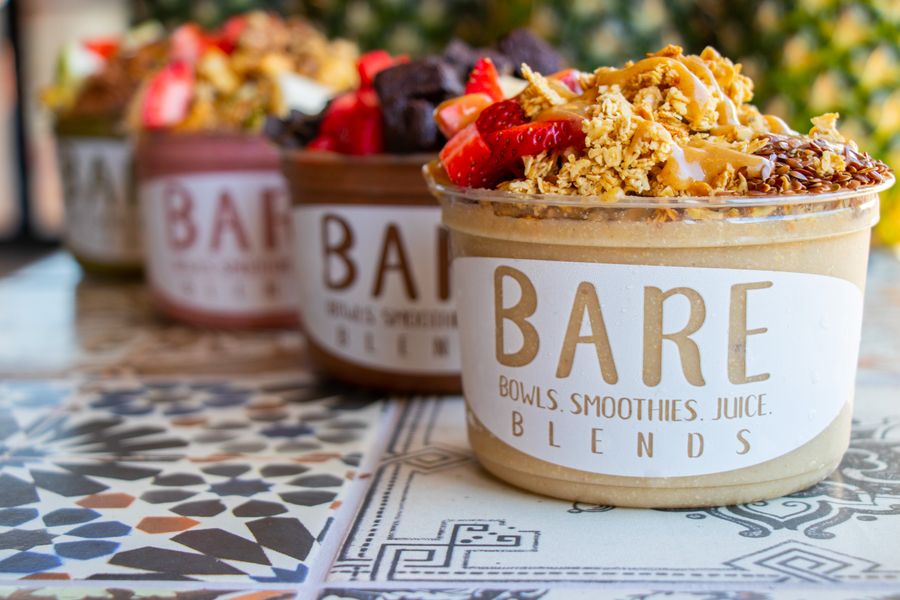 Smoothie Bowls
As a favorite local smoothie bar in Clifton Park, BARE is renowned for our smoothie bowls that are as delicious as they are beautiful. We carefully craft each bowl to your customizations using whole ingredients and piled sky-high with delectable toppings that will have your mouth watering at first sight. So go ahead, lick the bowl! We won't judge!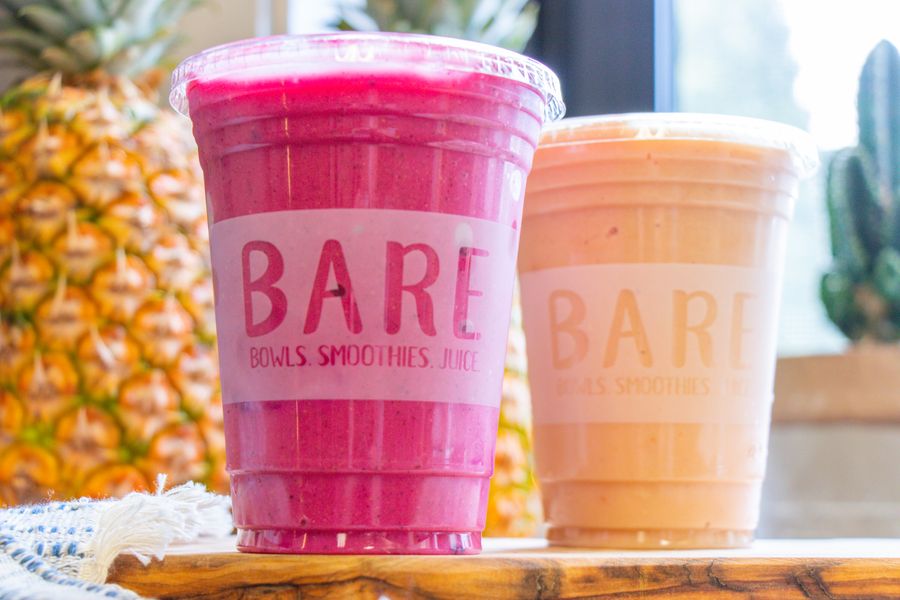 Smoothies
BARE Blends smoothies are another specialty of ours and a fan favorite. Just like everything we offer, we make our smoothies fresh and we craft them to your unique requests. Stop by and enjoy the perfect meal when you need healthy food on-the-go!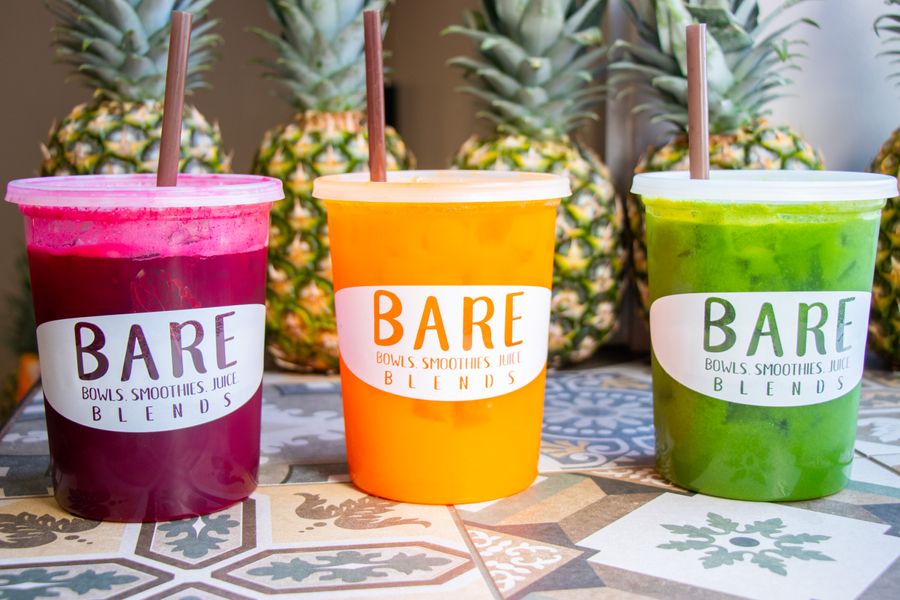 Fresh-Pressed Juice
Unlike store-bought juices that are packed with sugar and artificial flavors, BARE Blends fresh-pressed juice comes directly from the fruit itself. Not only is BARE juice the perfect way to cleanse your body of toxins, but you can also get your fill of nutrients and antioxidants to help you feel your best! Stop by for fresh-pressed juice in-store, grab a juice to go from our fridge, or custom-order your juice cleanse on our mobile app!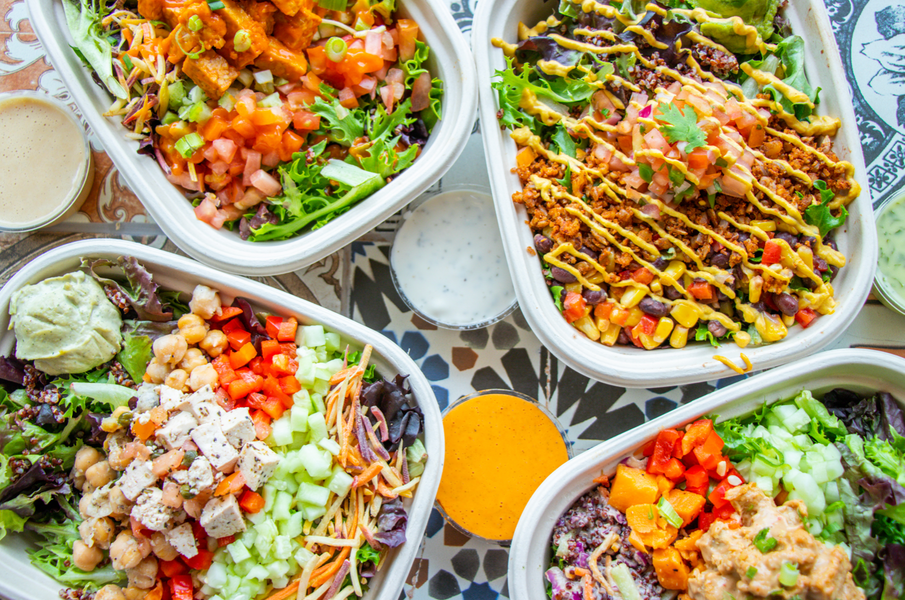 Salads
We carefully curate our BARE Blends salads with the best ingredients and pile them high with your choice of crunchy veggies, plant-based proteins, and plenty of flavorful dressings and drizzles of your choosing. Stop by and try one!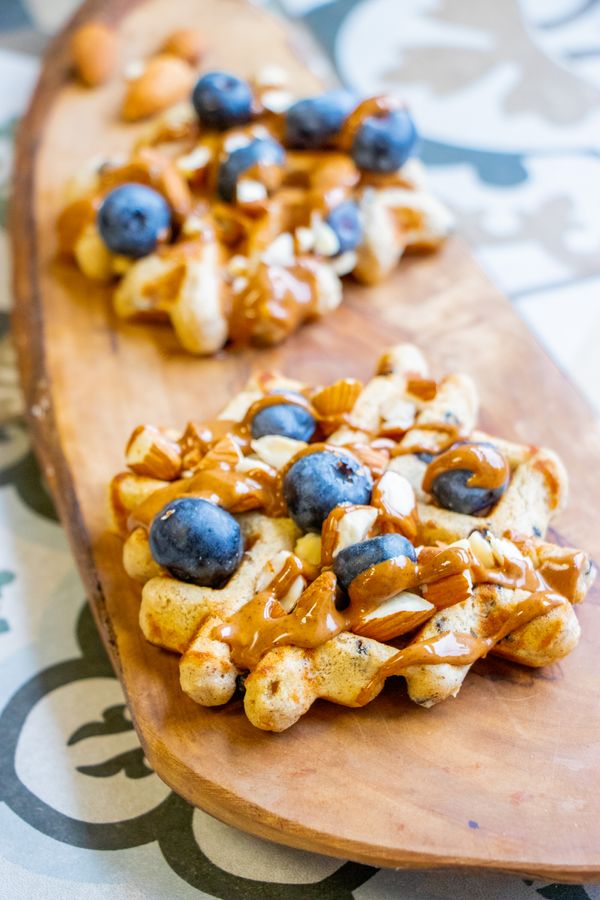 Waffle Toasties
To put it simply, BARE Blends Waffle Toasties are the perfect treat offering both sweet and savory options made from the best ingredients Mother Earth has to offer. Our gluten-free waffles are served in popular flavors including Avocado, OG Chocolate Chip, and Blueberry, but we encourage you to customize yours with all your favorite toppings for a tasty, healthy treat.
Visit Us At BARE Blends Clifton Park!
At BARE Blends, we're committed to offering a healthful menu packed with a vast assortment of smoothies, juices, salads, vegan food, and more, all of which can be customized to your liking with plant-based food options, gluten-free options, and dairy-free options. Once you've had a taste, we're sure you'll love BARE just as much as we do!
Whether you want to enjoy a flavorful breakfast on-the-go, or a filling yet healthy lunch to keep you energized throughout the day, stop by BARE Blends smoothie bar in Clifton Park and find your favorite smoothies, smoothie bowls, fresh-pressed juice, treats, and more! Visit us in-store, order online, or download our mobile app for iPhone and Android today! We look forward to seeing you soon!
Subscribe to our newsletter!