At BARE Blends, we restore, refresh and revive the community by encouraging a return to our roots: by celebrating local produce, plant-based products and one another.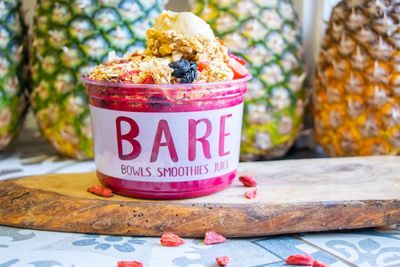 Quality Ingredients & Unique Blends
The ingredients we carry are selected to enhance your health and the way your body operates. Our foods are unprocessed, all natural and packed with the greatest nutrients on the planet. Click here to read detailed information so you can eat food that tastes great and makes you feel even better.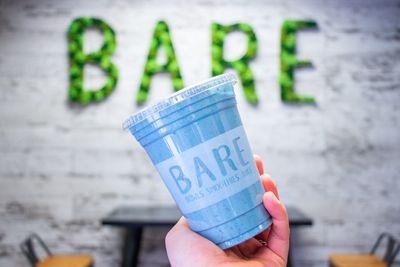 Commitment to Community
We care deeply about combatting food insecurity and empowering people to live healthier lives. We focus on nutrition education, menu transparency, fundraising and donating as ways to make sure everyone in our community has education and access to eating better food and making better choices. We also donate food waste to local sanctuaries to feed animals whenever possible. BARE provides food that tastes good and does good.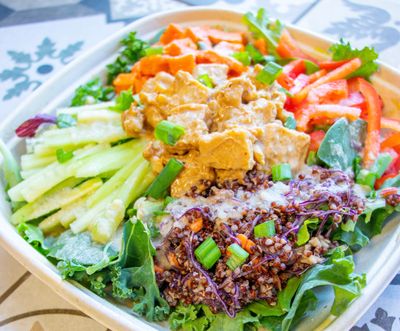 Plant-Based and Environment Focused
No moo here! Our food is 100% plant-based and our packaging is environmentally responsible. We don't support animal agriculture in any way and are always forward thinking and enhancing our methods and vendors to ensure our food is the best possible option for your health and our planet.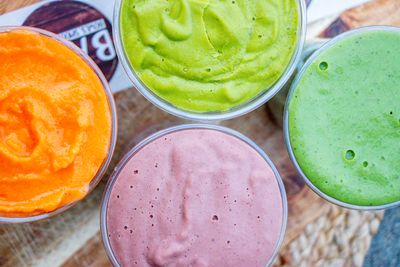 Fresh & Fabulous
Our fruit is always fresh or flash frozen so you enjoy only high quality nutrients and delicious ingredients. Our menu items are made when you order them so they are endless customizable and as packed with nutrients as possible.
Subscribe to our newsletter!