Build Your Own Bowl or Smoothie
Want to build your own bowl or smoothie? No problem! At BARE, we have a fully customizable menu so you always get exactly what you want. Use these BYO menus to design the perfect menu item to fill your cup and belly! As always, these ingredients are exclusively vegan, gluten-free, dairy-free and served in environmentally friendly packaging.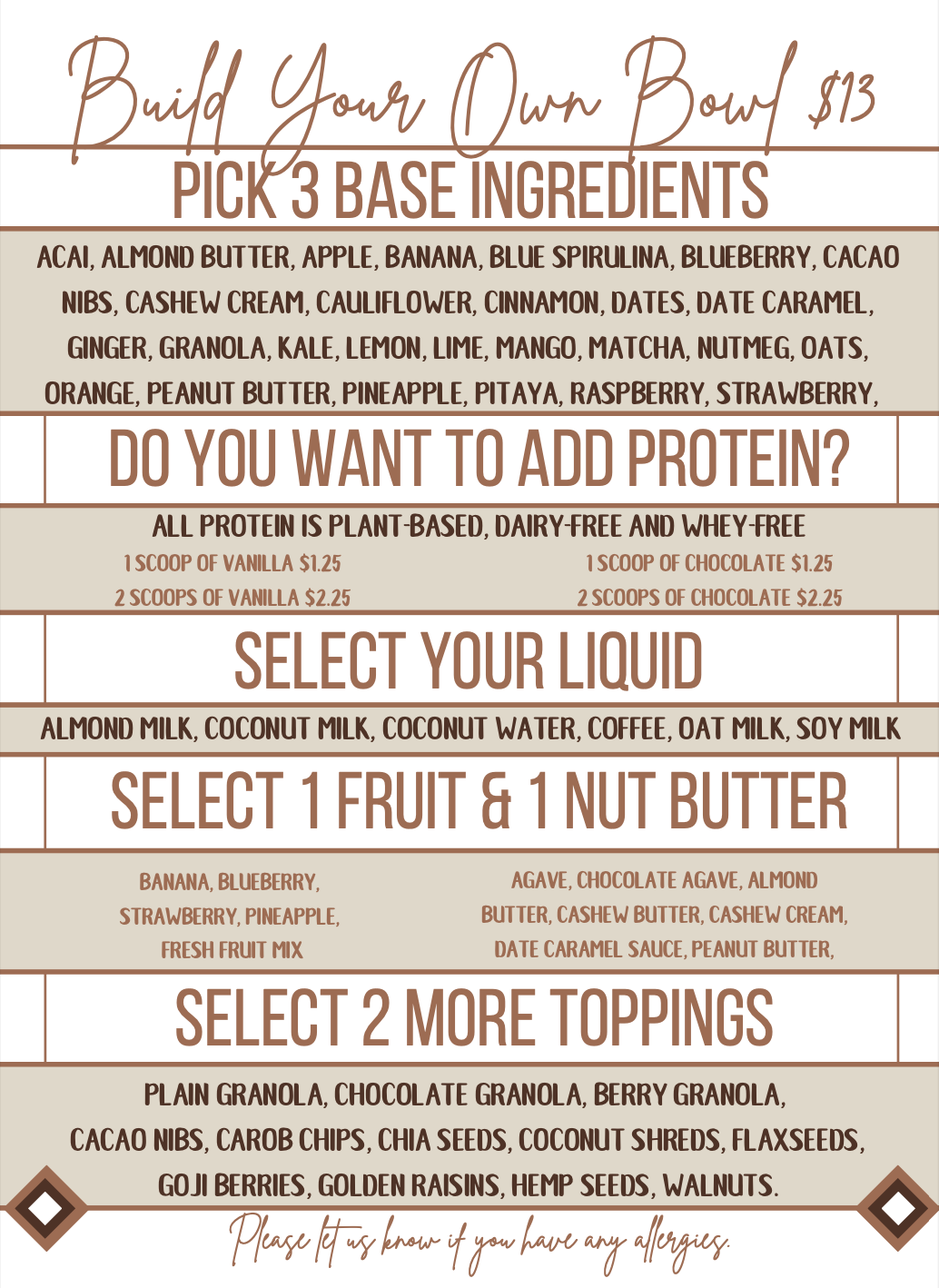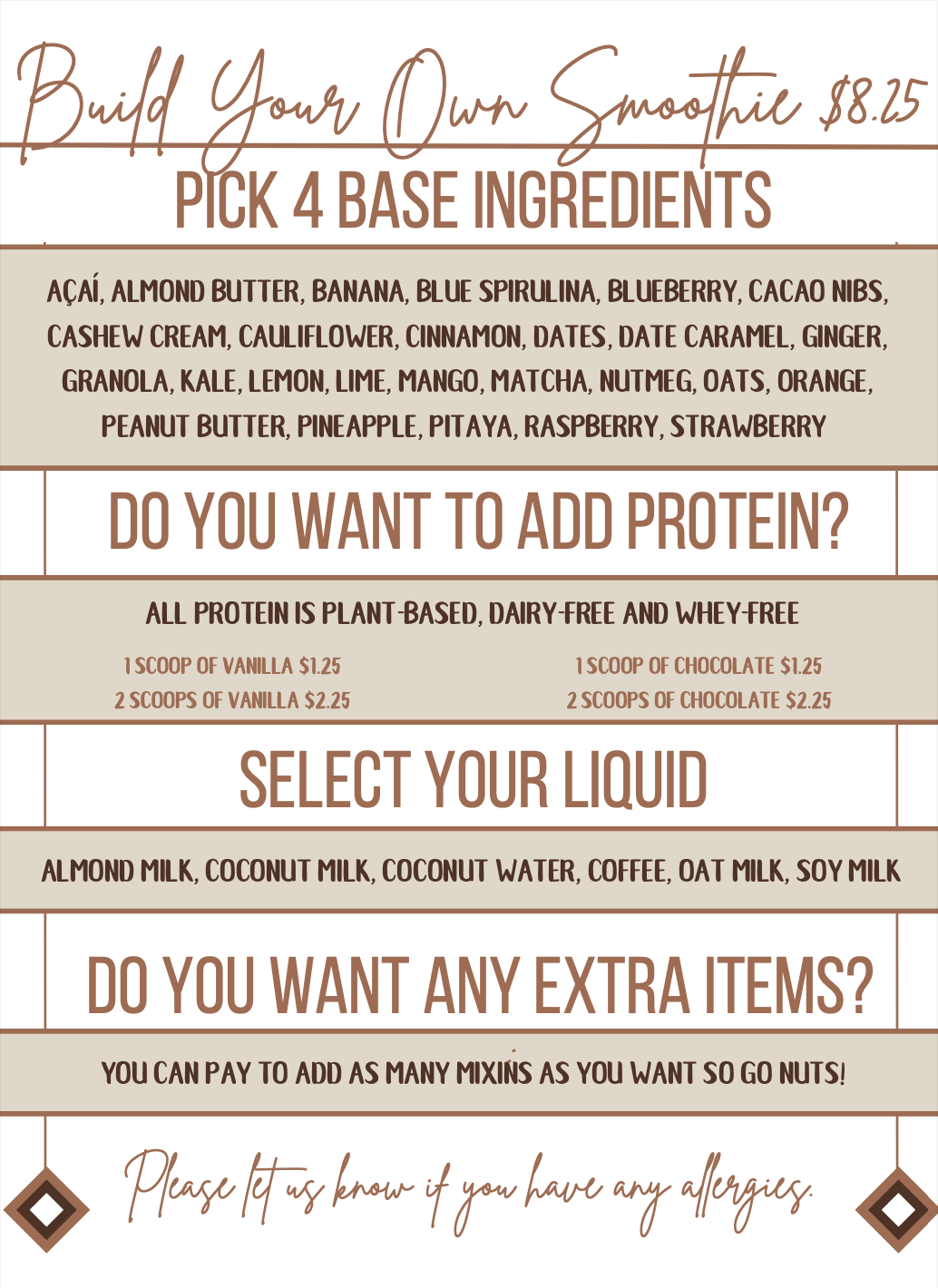 Subscribe to our newsletter!