Are you excited to ring in 2022? We are too! The new year is always a great time for a fresh start where your health and wellness is concerned. If you're looking for a way to revamp your wellness routine in the new year by focusing on eating right, creating healthy food habits, and fueling your body with proper nutrition so you can feel your best, then BARE Blends has a brand new menu to help you achieve your goals. Keep reading to learn more about our new wellness menu for the new year. Stop by and see us for the tastiest bowls, smoothies, and more, all packed with incredible flavors and the good stuff your body craves.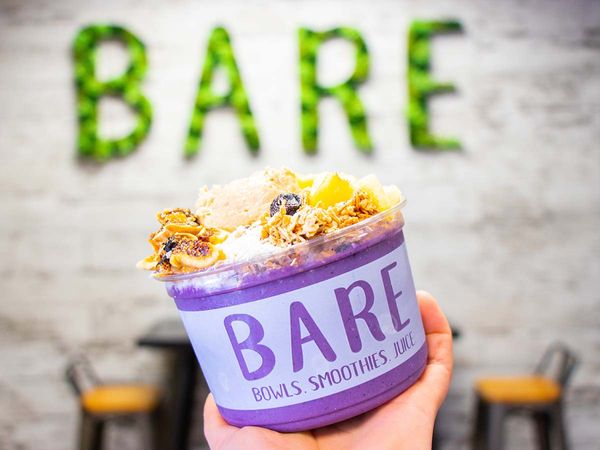 Healthful Bowls
BARE Blends is unveiling four new bowls in the new year that we're sure you'll love. We've thoughtfully crafted each bowl with your optimal health in mind, and each is packed with healthful and flavorful ingredients to tingle your taste buds and fuel your body and mind.
The Bowls:
Berries & Cream: Vegan and lactose-free; lowers blood sugar, risk of heart disease, and improves kidney function.

Good Day: Lactose-free; supports and strengthens a healthy immune system.

Mousse Reduce: Low-carb, protein-packed, plant-based; supports healthy digestion.

Ripe Resolution: Nutrient-packed; supports mental health, cognitive function, and brain development.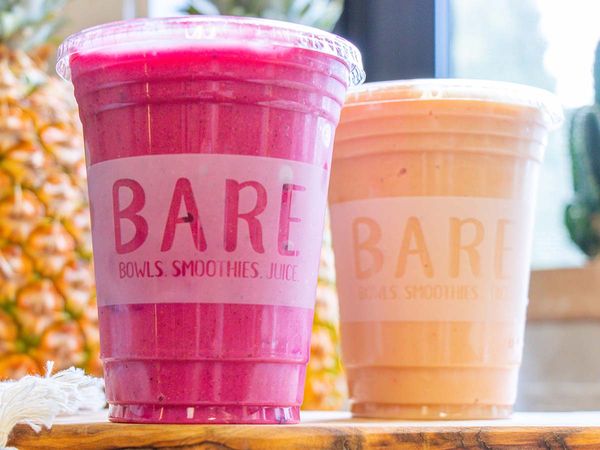 Scrumptious Smoothies
Our new BARE Blends smoothies are sure to become a favorite in the new year. Each is jam-packed with tons of vitamins, minerals, antioxidants, and other nutrients to support your whole-body health and wellness. What's more, the flavor combinations are on a whole new level.
The Smoothies:
Fruits & Roots: Nutrient-rich and low-cal; lowers blood pressure, improves blood flow, and supports heart health.

Go Glow: Full of antioxidants; aids in digestion, lowers blood insulin levels, and helps reduce oxidative stress.

Luscious Lavender: Keto-friendly and low in sugar; reduces swelling, eases inflammation, and aids in pain relief.

Mint Matcha Mocha: Antioxidant-rich and packed with vitamin A; supports liver and eye health.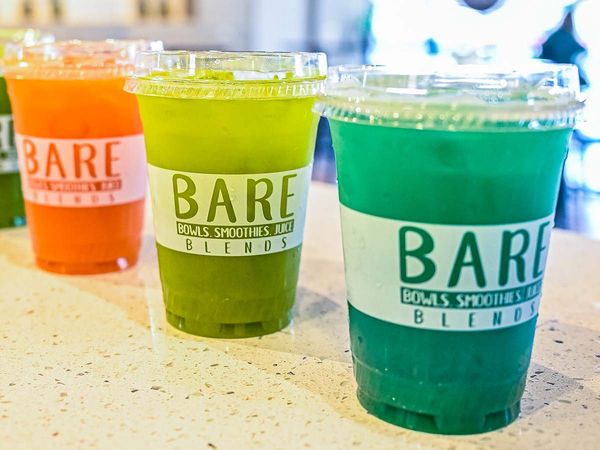 Delightful Fresh Pressed Juices
If you're looking for a simple and convenient way to hydrate while getting all of your nutrients in a few delicious gulps, then we have two new beverages you're sure to enjoy.
Golden Milk: Nutrient-rich, plant-based milk; anti-inflammatory properties help reduce joint pain and curcumin encourages healthy brain cell growth.

Green Goals: Loaded with vitamins and electrolytes; keeps you hydrated and supports a health fluid balance.
These are just a few of the new items we're adding to our wellness menu in the new year, which is available now. These items are here to enjoy at all locations until the end of February. Stop by a location near you to grab them now! From all of us at BARE Blends, we're wishing you a happy and healthy 2022!