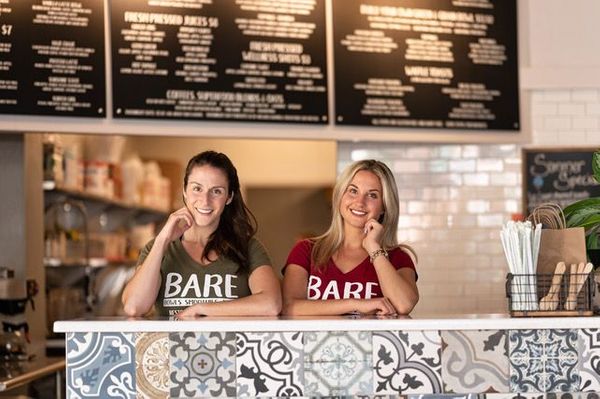 At BARE Blends, our mission has always been to restore, refresh and revive the community by encouraging a return to our roots: by celebrating local produce, plant-based products and one another. As we head into a brand new year, we are even more committed to bringing healthy and delicious whole foods to our community. We know how hard it is to make good decisions and prioritize wellness and we want you to know we are here to make it easier for you. We have amazing franchises already open with more coming soon and we are ready to improve your life, one smoothie at a time.
When it comes to eating more mindfully, cleansing, trying a plant-based lifestyle, incorporating more whole foods into your diet or starting with something as simple as meatless Monday, BARE is here to help you start your journey. For assistance with all of these things (and more!), stop by a BARE location near you or email us back to learn more about how we can support your goals.
Happy New Year!
With love and smoothies, Annie & Jess.
New Year Menu
We're thrilled to announce the release of a wellness menu that features all-natural, unprocessed ingredients and nutrient-packed superfoods. Available through February 28th of this year, the menu includes a variety of plant-based products sure to please everyone. BARE is starting the new year supporting current health trends to increase wellness for our entire community. Each item on the Wellness Menu includes ingredients with a specific benefit to your health.
Available January 1st - February 28th.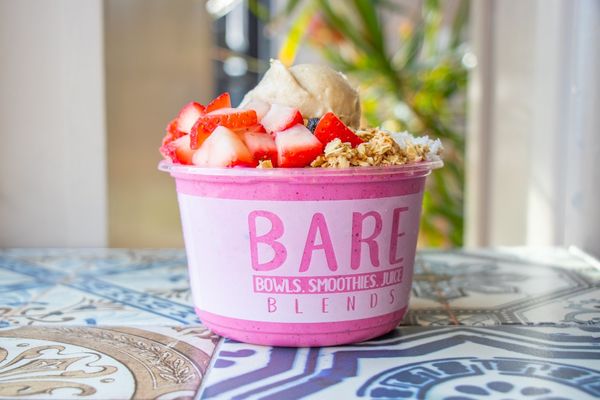 Berries & Cream
Base: strawberries, pitaya, cashew cream, coconut milk.
Toppings: berry granola, coconut shreds, strawberries, cashew cream.
Benefit: A creamy treat without the effects of lactose. Veganism has been linked to lowering blood sugar levels, improving kidney function and lowering the risk of heart disease.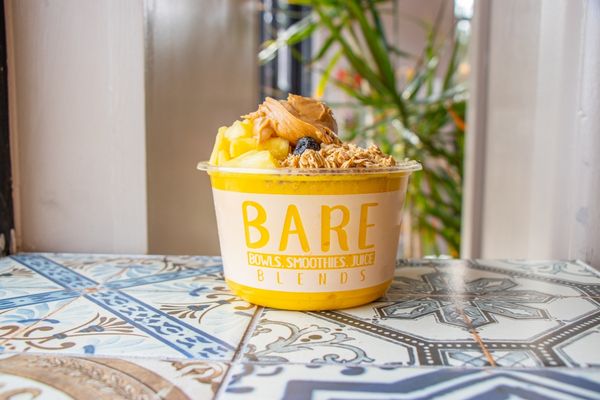 Good Day
Base: mango, banana, ginger, orange.
Toppings: berry granola, hemp seeds, pineapple, peanut butter.
Benefit: A delicious way to boost your immune system, your body's defense against germs. Both turmeric and orange have natural medicinal properties.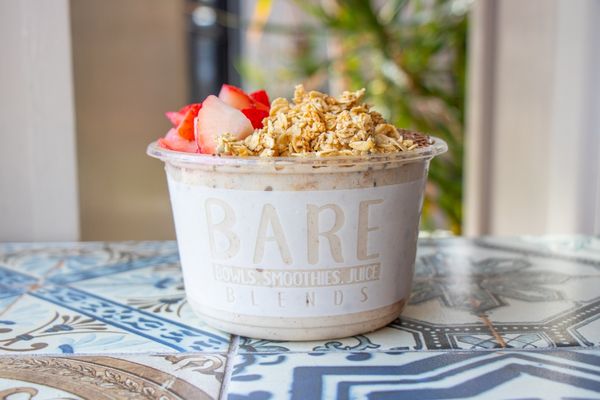 Tres Leches
Base: banana, ice, cinnamon, vegan condensed milk.
Toppings: plain granola, strawberries, flaxseeds, vegan condensed milk drizzle.
Benefit: A decadent low carb option that is also high in protein. We have created a new plant-based elevated dessert. With a house made vegan condensed milk that is sweet and creamy but has nutritional value to keep you healthy and happy during the new year.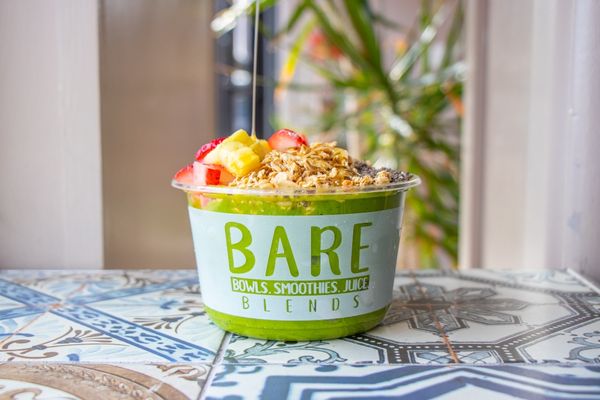 Ripe Resolution
Base: mango, pineapple, kale, lime, oat milk.
Toppings: plain granola, chia seeds, fresh fruit mix, agave.
Benefit: This bowl is all about improving mental health. Chia seeds contain nutrients that improve cognitive function. Also, kale contains folate which is good for brain development.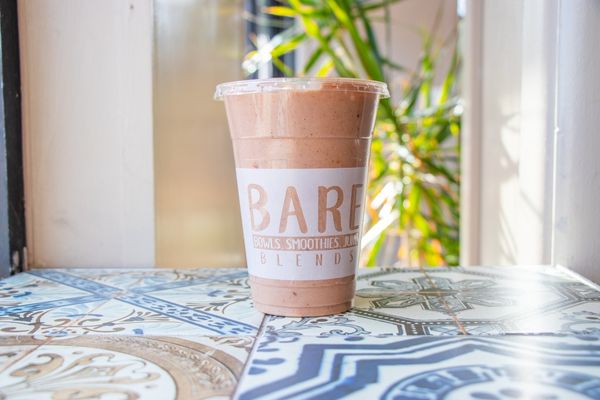 Fruits & Roots
Pineapple, mango, raspberry, carrot, ginger, oat milk.
Benefit: carrots are loaded with beta carotene, fiber, vitamin K1 and potassium and have been linked to helping lower cholesterol levels and improving eye health.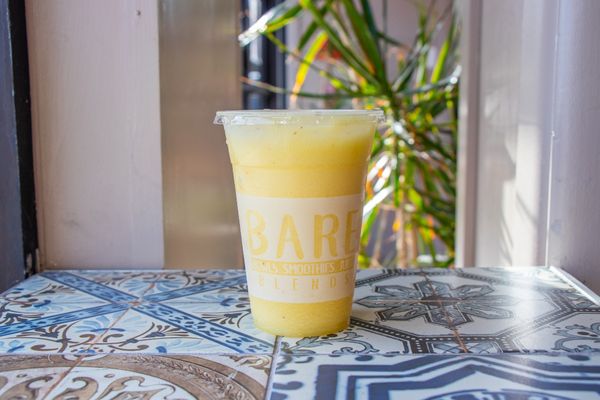 Go Glow
Pineapple, ice, ginger, lemon, agave, coconut water.
Benefit: Ginger aids digestion, reduces nausea and decreases blood insulin levels. The antioxidants in pineapple help your body combat oxidative stress.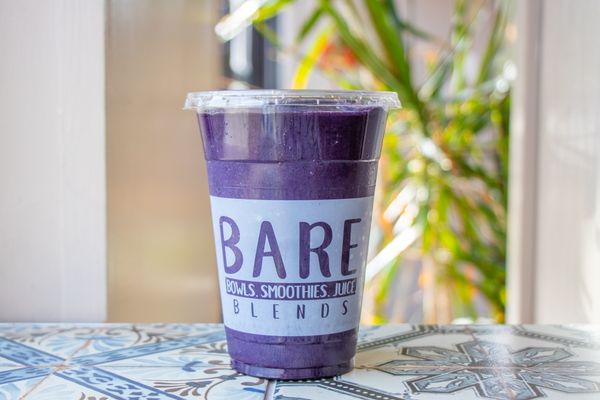 Luscious Lavender
Blueberries, vanilla protein, walnuts, lavender, coconut milk.
Benefit: Consuming lavender flower helps with abdominal swelling and pain relief. This smoothie is keto friendly, being low in natural sugars, containing only 20 grams.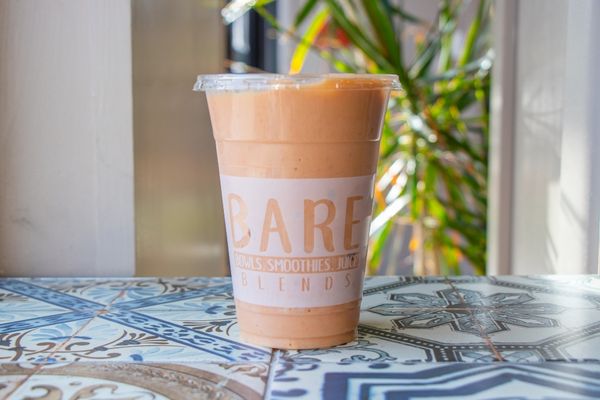 Fiber Friendsy
Banana , raspberry, chocolate protein, almond butter, dates, almond milk.
Benefit: dates contain fiber which helps improve gut health and blood pressure. Studies also suggest that improved gut health is linked to improved mental health and mood.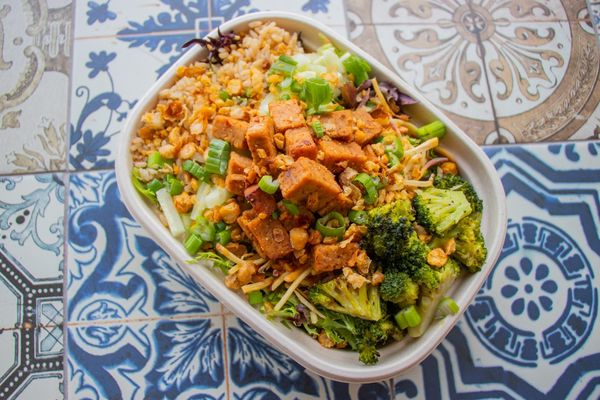 Raw Remix
Lettuce, rice, sweet chili tempeh, broccoli, carrots, cucumbers, scallions,
crispy ginger chickpeas, coconut tamari vinaigrette.
Benefit: The protein and fiber in chickpeas help slow down digestion which promotes fullness for a long period of time.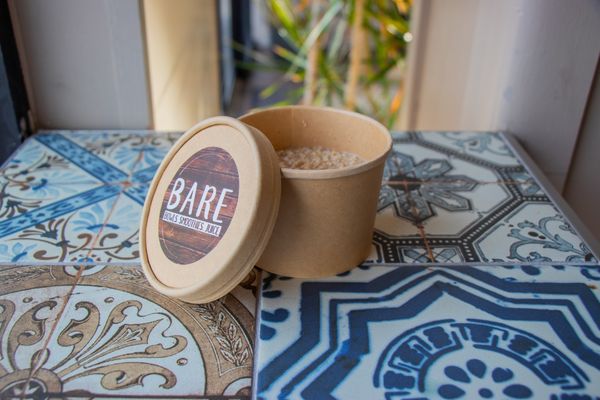 Cinnamon
GF oats, cinnamon, agave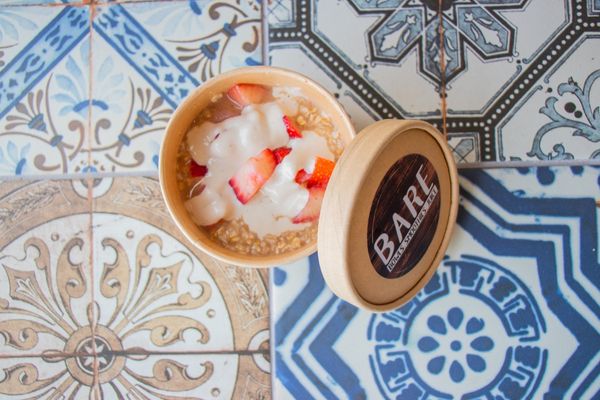 Tres Leches
GF oats, cinnamon, agave, strawberries, vegan condensed milk.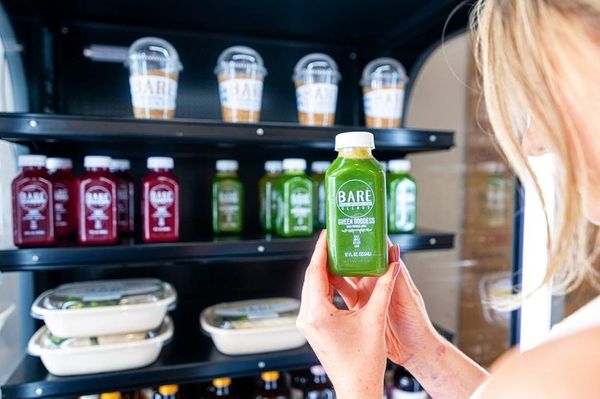 New Year's Cleanse Challenge
To kick off 2023, we are hosting a community cleanse that starts on February 1st! To participate, purchase a 3-day cleans from any of our locations. The community cleanse takes place from February 1- February 3. Be sure to order a cleanse from the BARE Blends nearest you so we can have your cleanse ready for pickup by the last day of January. For participating, you'll automatically receive 1 free salad card so you can ease your way back into mindful eating with a nutritious and delicious meal once your cleanse is over. Be sure to order your cleanse by Jan 25 with pickup available by Jan 31 so you can start the next morning. To make this community cleanse even sweeter, if you share your cleanse journey on social media and tag us when you do, you'll be entered to win a free cleanse next month! On top of that, we will also select some of your stories to share with our community and highlight on our community blog Everyone who tags us in their experience will receive a special 10% discount code to enjoy for a future purchase. The more times you mention and tag us during your cleanse, the more chances you'll get to win a free cleanse and the more you'll be helping others to try it too! This is our way of fueling our community and saying "Thank You" to our amazing customers for your dedication to a healthier lifestyle.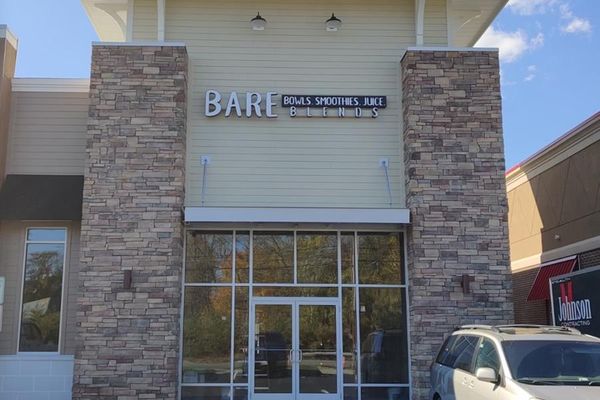 North Greenbush Opens This Month!
We're excited to announce that our North Greenbush location opens this weekend and we can't wait to serve up smoothies at this new store. We have a soft opening on Friday and Saturday so you can stop by and be the first to see this beautiful BARE location. Then be sure to visit us in North Greenbush on January 15th for our grand opening event! The first 500 people to buy food on Sunday will receive a Smoothie VIP card that entitles you to a free smoothie every month for the whole year!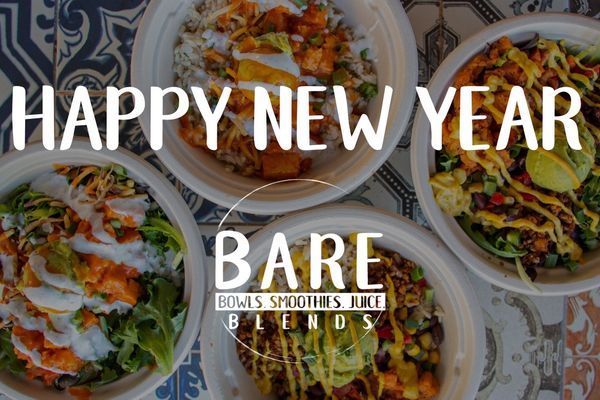 Stay Tuned Throughout 2023 for More Exciting News
We have a lot of exciting things planned for this year, and you won't want to miss out! New locations, new menu items and more are all in store. Be sure to follow us on social media and keep an eye out for updates on all the ways we are working hard to improve the health and wellbeing.
BARE was just recognized by the Business Review as the second largest restaurant group in the Albany region and we are so proud of this accomplishment. We know we couldn't do it every day without the support of our community and we are endlessly grateful. You can click here to read the whole article and we look forward to growing alongside you in 2023.
Thank you for your continued support and for making BARE the special place it is.