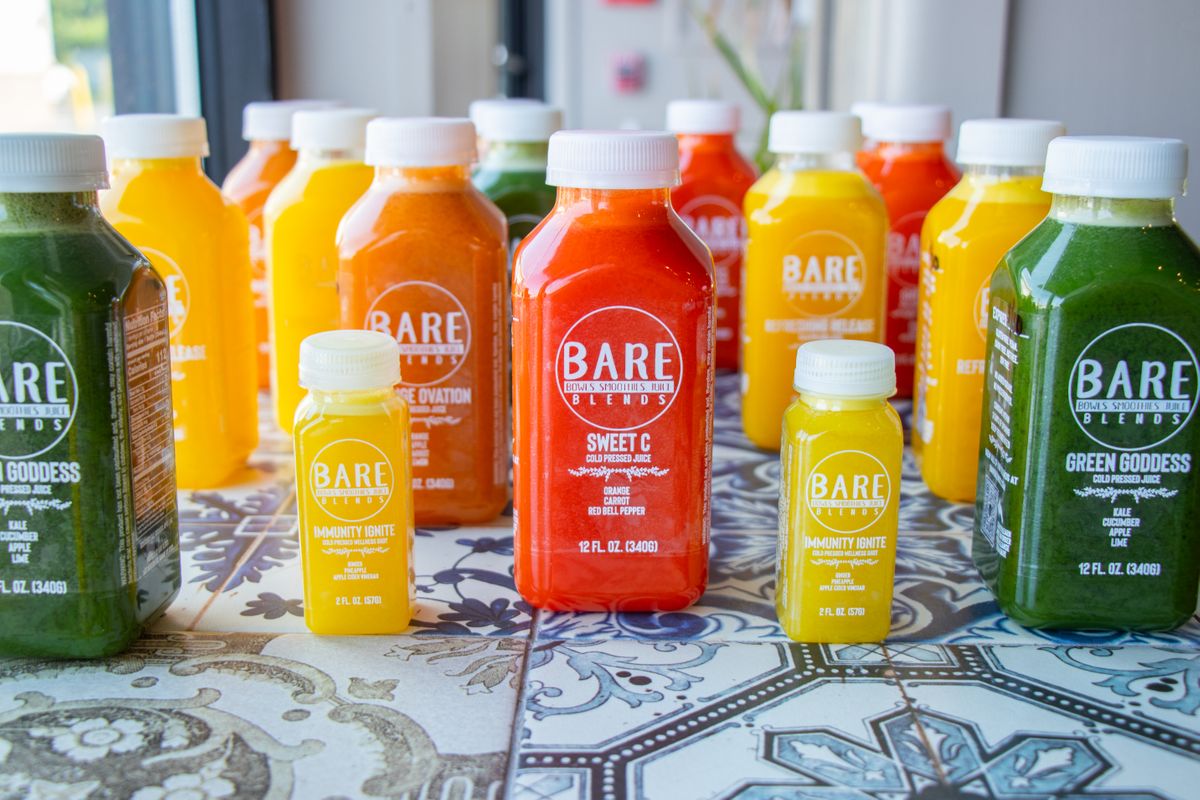 Total Reset Cleanse (3 Days) $135
This cleanse is meant for those looking to flush their system and reset their metabolism. There is no clinically proven formula for resetting or boosting one's metabolism, however, flushing the body of toxins, hydrating with fresh fruits and vegetables, and giving your gut the restoration it periodically needs is certainly beneficial and can be done with this cleanse. The cleanse package provides a variety of juices made with ingredients to flush out toxins and help restore gut health and is perfect for a post holiday or vacation reset. If you're looking to kick start a new diet or fitness journey, this is the perfect bundle to help you start with a freshly cleansed.
Directions: Drink 1 green juice each morning, followed by 4 other juices of their choice and one wellness shot. Drink juices every 2-3 hours and take the wellness shot an hour before bed.